African American "Soulmate Seekers" Singles Mixer for all
30's AND 40's age group:
Theme: Nuts and Bolts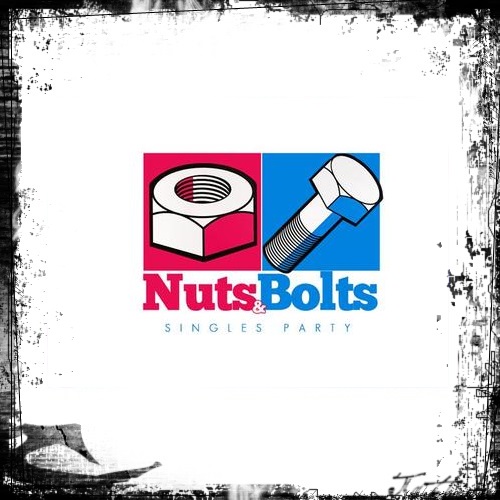 When: Sunday, June 4th, 2017 at 6:30 pm (6:30pm check in time, 7:00pm event start time)
Where: Soho Tea and Coffee
2150 P Street NW
Washington DC 20037
(301) 325-1550
How to Get There: GPS: Street Parking is available.

Ticket Prices: $20/per person (via EventBrite) or $30 at the door (cash only)
Event Details:
Please arrive early – our event will start promptly at the designated start time.
If you arrive late, we may not be able to put you into the event and we do not offer refunds. Adding another person after the event starts disrupts the partner rotation and distracts all participants. Thank you so much for your understanding.
Ticket is non-refundable. If we postpone the event, we will send a Voucher to every paid participant that can be used for upcoming speed dating events. We offer to ALL participants a GUARANTEE to meet a minimum of 6 men or women during every of our events. If we do not meet this minimum, you will get a voucher for the next event of your choice, FREE of charge to you.
Ticket is transferable to the same gender if you cannot attend – please let us know in advance.
Each person is responsible for his or her own food/drink bill
Have fun – no need to be nervous. It is a relaxed way to meet new people in the area.
Why our Singles Mixer?
Are you tired of online dating?

Do you face challenges meeting quality and relationship-minded people?

Would you like to have an opportunity to meet several people all in the same night?

Are you ready to try something new?
How does Nuts and Bolts works?
- Gentlemen will receive bolts and scorecard and ladies will receive nuts of random sizes, with a scorecard
- Mix & Mingle while seeing which bolts and nuts "fit"
- If the threading catches and turns...celebrate you've been matched, but not through our scorecard system. The scorecard will be used for actual romantic interest, not as an icebreaker.
- Come to the host table to receive a raffle ticket
- The more you play the more chances you have in winning grand prizes!
When did it all begin?
I can't really believe it been over 12 years that I have worked in getting singles together to meet and mingle. For the past several years, many singles have gone sick and tired of online dating and the many disappointments. Our events eliminate drastically the possibilities of fake online pictures, dating scams, lies and deceptions (at least to a minimum). We focus primarily in making our events fun and as least intimidating as possible. Our ice breakers alleviate the stress in meeting a bunch of strangers in one evening.
Finding that perfect mate is on many people's to do list, although, many of the people that are single are so busy making ends meet that it can hinder their search. Online dating used to be very popular, but it lacks the personal touch that meeting people in person has. There is a rise in the interest in our singles mixers and using speed dating as a vehicle to make our events as fun and successful as possible to possibly meet your soulmate.
You will have a fun night. Just come out and try it!!!
FACEBOOK EVENT LINK
Our Customer Testimonials:
"Thank you so much for organizing this event. I was so nervous but it ended up being so much fun. I cannot wait to receive my matches. "
-Joselyn, Vienna, VA
"It was my first time and I did not know what to expect. To my surprise, most of attendees were first-timers as well. Dan was a wonderful host and I cannot thank him enough for organizing these events. "
-John, Potomac, MD
Please contact us if you have any questions.