"International Singles Mixer"
for 30's AND 40's age group
and
DMV locals who wants to meet them
THEME: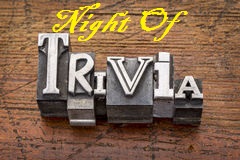 When: Sunday, April 30th, 2017 at 6:30 pm (6:300pm check in time, 7:00pm event start time)
Where: Babalu Lounge

8605 Westwood Center Drive
Vienna, VA 22182
(301) 325-1550
How to Get There: Directions(parking is free)
Ticket Prices: Early Bird $20/per person online or $30 at the door (cash only).
Event Details:
Please arrive early – our event will start promptly at the designated start time.
Ticket is non-refundable. If we postpone the event, we will send a Voucher to every paid participant that can be used for upcoming speed dating events.
Ticket is transferable to the same gender if you cannot attend – please let us know in advance.
Each person is responsible for his or her own food/drink bill
Have fun – no need to be nervous. It is a relaxed way to meet new people in the area.
Why Speed Dating?
Are you tired of online dating?
Do you face challenges meeting quality and relationship-minded people?
Would you like to have an opportunity to meet several people all in the same night?
Are you ready to try something new?
How does it work?
Matchmaking has been a dating and marriage practice for centuries, but American speed dating has been around since 1999, when a rabbi and his students put a turbo-style twist on the tradition of introducing Jewish singles. The event was a success because the young men and women involved were able to meet more potential partners in one night than they would have in one month of typical dating.
Finding that perfect mate is on many people's to do list, although, many of the people that are single are so busy making ends meet that it can hinder their search. Internet dating is very popular, but it lacks the personal touch that meeting people in person has. There is a rise in the interest in speed dating as an alternative to going to singles bars.
Speed dating is not complicated or expensive. It is when an organizer sets up an event of around 30 people that would like to meet others that are single and looking to find someone. The rules are pretty basic; the women sit at tables in a dating scenario. Every three or four minutes, a whistle is blown and men switch tables to meet another woman. All participants have a scorecard and mark their matches as a "yes" or a "no". At the end of the event, all scorecards are returned to the host. Next day, you will receive your perfect matches which is, if both of you marked "yes" on the score card. You will have an opportunity to contact your perfect matches and plan another meeting.
You will have a fun night. Just come out and try it!!!

Our Customer Testimonials:
"Thank you so much for organizing this event. I was so nervous but it ended up being so much fun. I cannot wait to receive my matches. "
-Joselyn, Vienna, VA
"It was my first time and I did not know what to expect. To my surprise, most of attendees were first-timers as well. Dan was a wonderful host and I cannot thank him enough for organizing these events. "
-John, Potomac, MD
For more details and other events, please visit www.LightningSpeedDating.com !!!
Looking forward to seeing you at the event.