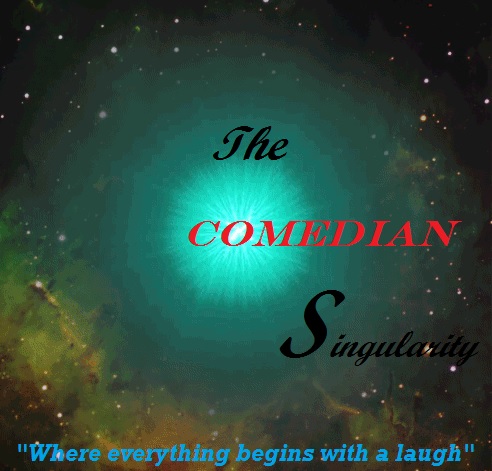 The Comedian Singularity, a TV show focused on the Day of the life of our local comedians, is set to bringing in 3 stand-up comedians to perform at our TV Studio at MCM and the comedian with the most laugh from the live audience will be followed by our film crew for a day in the life of that comedian, a little more like Seinfeld on Steroids.
Any local comedian in the DMV (Washington DC, Maryland and Virginia that is passionate about laughter should attend and participate on our show. Our field producers will contact the chosen comedian for a day in their lives, their challenges, and so much more. This show will educate the future comedians on what to expect when you want to venture in this field. Some rejections and tons of opportunities, if you know where to look.
We are doing a shout out for all comedians out there, to come and share their passion to the audience and to hopefully allow you to grow and make a name for yourself. Audience will be invited to attend our shows and listen to your new material. see how it works so you can use it in different comedy clubs around the MD, DC and VA.
For our audience, this is an opportunity to participate first hand in how comedians start their tours, their journey to becoming the new Jerry Seinfeld. Come and join us for this fun, filled with laughter Pilot episode, all happening here, at Montgomery county Media, Rockville, Md.
The Comedian Singularity Episode II will invite comedians to perform at our TV studio, to then get followed by our camera crew for a day in the life of the chosen comedian.
DETAILS OF SEMINAR:
When: Saturday, November 25th,2017, at 1:30pm-3pm
Where:MontgomeryCounty Media: Access 19
7548 Standish Place
RockvilleMd, 20855
How to register: Through eventbrite registration.
Facebook Link:
https://www.facebook.com/events/1572470079431907
Important notice:The front door of the studio will be closed so it is important to pay attention to the signs that will be posted. On week-ends, you need to enter from the BACK-DOOR of the building, where the big two satellites are located. Signs will be posted on the door. Once you enter the doors, you make a first left to STUDIO A.
Many signs will be posted for proper direction once inside the building.
Looking forward to seeing you there.
Dr Dan
This event will be televised with a public audience. The TV show sponsoring this event is: