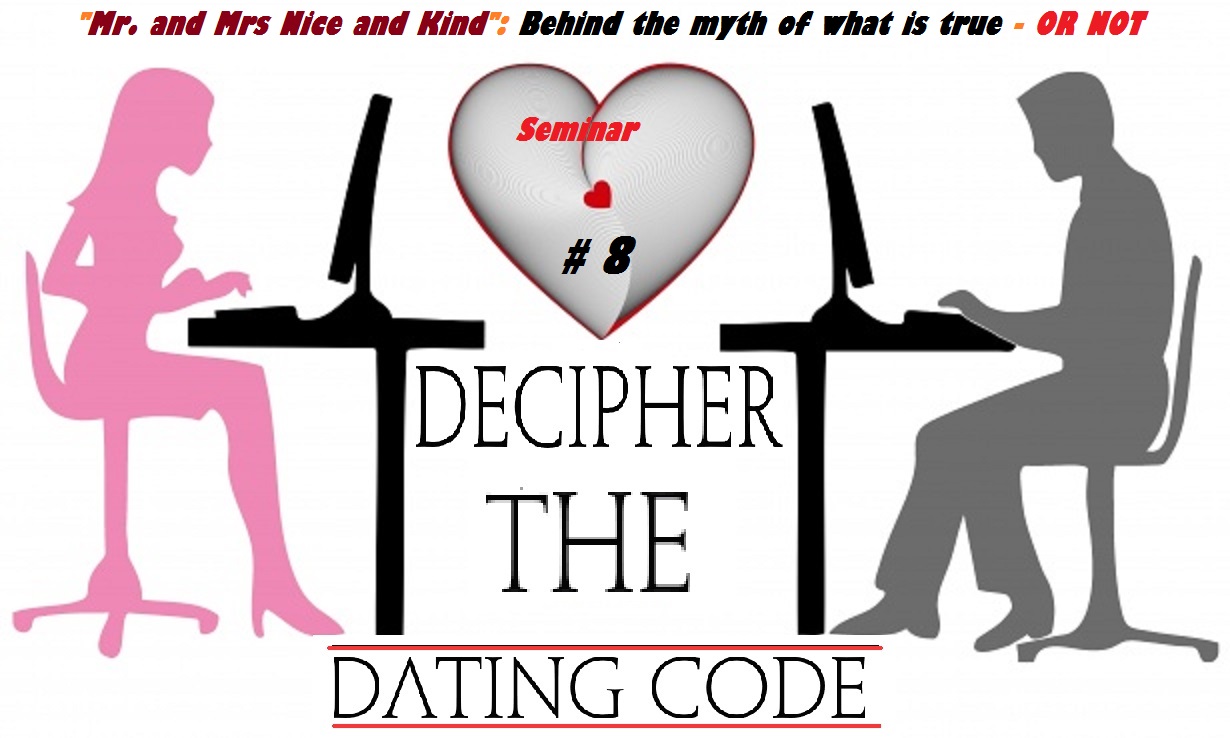 Presented by a guest panel of professionals including: Dr. Dan Amzallag, Panel Moderator, and dating coach expert,will cover interesting subject of Dating and relationship in the 21st century.
As the nicer weather replaces the long cold and dark days, flowers are blooming and the grass is getting greener; the blossoming of new growth is all around. New growth in relationships is also triggered this time of the year. Spring Season tend to bring out peoples' hope and optimism about meeting someone new and starting a relationship. Our seminars are designed to help you become more comfortable meeting new people, work toward fulfilling your relationship desires, and perhaps even find and maintain a stable relationship.
"Mr. and Mrs Nice and Kind-Behind the Myth of what is true or not" is the 8th of the many future seminars offered in the DMV area that will look at the subject of "Dating in the 21st century." The format of the program will be interactive; attendees will be encouraged to ask questions of the panelists throughout the seminar. This event is designed for the public and opens to anyone interested in learning more about creating healthy relationships or starting a new one. At this fun, interactive activity, you will learn as to the reasons why the kindness of people can put them in the friendzone and not allow them to make themselves seen as more than just a person to hang out. How do nice and kind people are being taken advantage of in the long run and how to effectively change your personna to becoming someone with a healthy self esteem without being a jerk.
The seminar on July 22nd 2017 will tackle topics such as:
Defining attraction and understanding what you are looking for
Bad boys etiquette
I am kind and nice, how can I secure a second date?
Learning to embrace changes, and accepting adapting different approaches to see what works.
Knwoing when you are being taken advantage of
and So much more...
DETAILS OF SEMINAR:
When: Saturday, July 22 2017, at 1:30pm-3pm
Where:MontgomeryCounty Media: Access 19
7548 Standish Place
RockvilleMd, 20855
https://www.facebook.com/events/145224519352969
How to register: Through eventbrite registration.

Important notice:The front door of the studio will be closed so it is important to pay attention to the signs that will be posted. On week-ends, you need to enter from the BACK-DOOR of the building, where the big two satellites are located. Signs will be posted on the door. Once you enter the doors, you make a first left to STUDIO A.
Many signs will be posted for proper direction once inside the building.
Looking forward to seeing you there.
Dr Dan
This event will be televised with a public audience. The TV show sponsoring this event is: